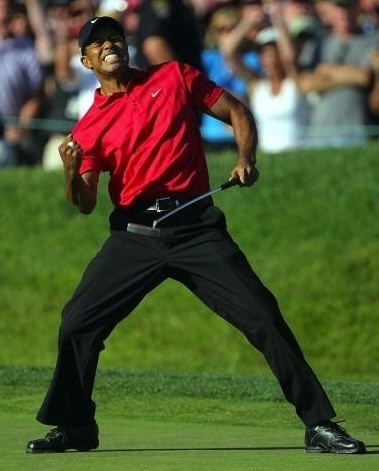 Watching the 2013 US Open with some casual golf fans, I realized they only wanted one question answered. With that in mind, I built www.IsTigerWinning.com. Much to my pleasant surprise, after a tweet and one submission to Reddit, I got over 10,000 Pageviews and 8,000 Unique Visitors in a little over 24 hours! And it even got picked up by Deadspin.
IsTigerWinning.com continues to update automatically. Although traffic declined steadily over the remainder of the 2013 season, traffic was highly correlated with how well Tiger was playing.
Here's to you, time-pressed golf fan: www.IsTigerWinning.com.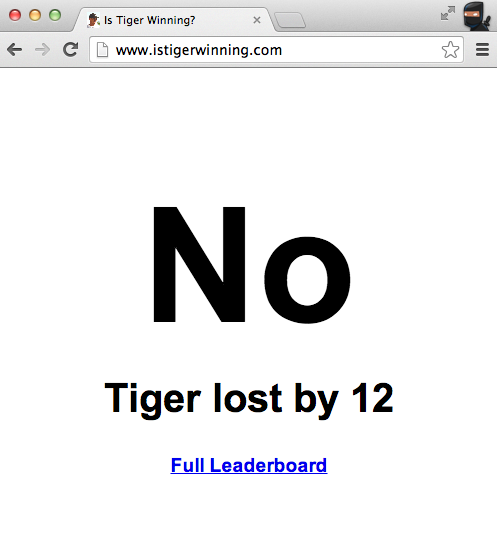 Tags:
golf
us open
tiger
tiger woods
reddit
google analytics
deadspin